She went out fighting with such courage and grace and showed us all the power of family and love.
A true woman of valor.
54 years old

Born on June 17, 1960 in South Africa.

Passed away on November 16, 2014 in Los Angeles, California, United States.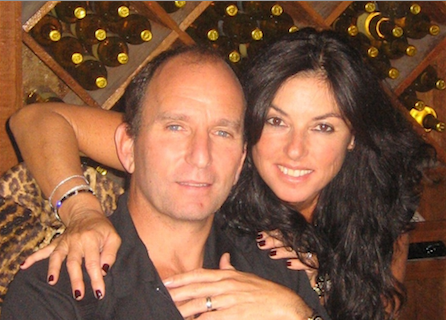 To all Andy's wonderful friends, family and many other members of the "Magical Andy Love Network".
Firstly I want to thank you all for the amazing outpouring of love and support from near and far for my beautiful brown-eyed girl. She "is blown away" by this heavenly avalanche of affection. We had no idea how wide and deep her beautiful love-network reached. Josh, Gabi, Sami and I got so much TLC and we are eternally and emotionally indebted to you all. Please keep Andy in your thoughts and close to you heart.
We would like to honor Andy's name and memory by setting up the "The Andy Hurwitz Guiding Light Program" through a cancer advocacy and support network. I am asking each of you to consider making a small $25-$50 donation towards ICAN in Andy's name to perpetuate a service that provided us amazing support during her 5 year heroic battle. ICAN is run by Marcia Horn who is a phenomenal personal cancer guru that spent countless hours guiding us through the complex medical maze, while being personally invested and amazingly kind and compassionate.
Ever grateful – Jeremy.
ICAN, International Cancer Advocacy Network, is a 501(c)(3) tax-exempt charitable organization serving cancer patients across the United States and in 53 countries. ICAN,www.askican.org, provides cutting-edge information and advocacy services, patient empowerment tools, clinical trials and compassionate use research, as well as tumor sequencing analyses, working with members of its Physicians Council and Biomarkers Council.
ICAN worked with Andy and Jeremy during the course of Andy's journey with cancer. Andy's battle represents the paragon ICAN patient: creative, proactive, and engaged in every treatment issue, with an unrelenting focus on life and quality of life--emphasizing empowered, shared decision-making with her spouse and every member of her oncology team. The patient advocates at ICAN salute Jeremy for his utter devotion to Andy and for never for one minute losing his laser-lens focus in dealing with and resolving the many challenging issues that confronted their team of oncologists and other specialists. Andy and Jeremy did everything right, utilizing the best of surgical oncology, medical oncology, interventional radiology, and state-of-the-art tumor profiling. They evaluated clinical trials and compassionate use options as well.
Andy's bravery, optimism, and tenacity were much admired by everyone on her team, and she will always represent to us at ICAN a scintillating guiding light for those who are in the battle for their lives.
Marcia Horn, CEO, ICAN
Friends of ICAN, California
c/o Marcia Horn
3944 Pine Avenue
Long Beach, CA 90807-3236