This memorial website is for everyone whose life was touched by Fortunata (Atang) Balan Ramos.
Please share your unique stories in the stories tab, we would love to hear your memories of our beloved Inay.
There are photos, videos and memories already available in the gallery.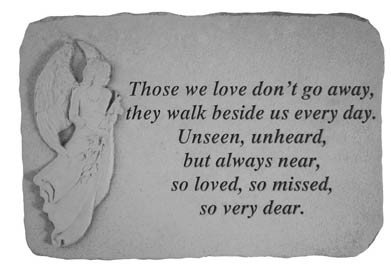 Thank you for your love and prayers.
A small, private funeral will be held for members of the immediate family only, as there are legal restrictions placed on the attendance for both the viewing and the funeral due to social distancing mandates.

For everyone's safety, we have made this website for our loved ones to grieve and celebrate together. There will be updated information regarding Inay's future celebration when the situation regarding COVID and social distancing lifts, and it will be found here.

We truly cannot wait to see each and every one of you and for all of us celebrate the life of our Inay. Be safe during these times. We extend our love to you and yours.
My deepest sympathy to Tiang Atang's family. I am as sad as everyone who has been part of Tiang Atang's life. I'm lucky to be one to know her, and loved her. I'll miss her wit, her laughter, her love and her ever crisp of saying "p***** ina".
Tiang, I know, you're happy now with Tiong Joe and everyone who were called before us including my own Tatay. Heaven has gained another angel who will watch over us, may you forever Rest In Peace in our Lord's kingdom. Amen
I remember when lolo Joe used to cut my hair, nanay Atang used to scare me that lolo Joe "kinalbo ang ulo ko"

You will be happy in heaven, please tell Lolo Joe, Lolo Emon, Mama Salud, My beloved brother Ruben, Ate Imelda, Funny Josie and Ninang ABA -- I love all of you & missed you a lot !!!

LoveJaime
Inay's writing.
Obituary Overview
Fortunata De Mesa Balan Ramos was born in Mariveles, Bataan on April 23rd 1926 and passed away peacefully on May 29th 2020. She is also known as 'Atang', and her children and grandchildren call her 'Inay'. She is married to Jose (Lolo Joe) Ramos.
Inay and Lolo Joe had four children, one boy and three girls, all born in Mariveles. From youngest to oldest: Delia Capistrano, Lito Ramos, Irma Cervania and Susan Pacquing, bearing them nine grandchildren: Kevin and Ferdelle Capistrano, Ryan and Joanne Ramos, Eric and Christine Cervania, Mykelle, Robin, and Rafael Pacquing, and three great-grand children: Lilenna and Hannah Ramos-Ryan, and Amian Deguzman-Pacquing. Inay's loving husband passed away on May 28th 2010.
On the day after Inay Atang's birthday in April 2020, she tested positive for COVID-19 and miraculously overcame it less than a month later at the age of 94. Her family was luckily able to see Inay during zoom video chats organized by the nursing staff at the Elmgrove Living Centre, and her youngest daughter, Delia, was able to take care of Inay and be with her in her final week since Elmgrove had been deemed COVID free. Delia and Lito both visited her the day before Inay passed. 
Inay did not have serious symptoms during COVID, and fought the virus with her well-known strength. 
Inay protected and raised her siblings through World War II, immigrated with her family to Toronto in the 70s, and ultimately enjoyed 94 years of a well-lived life. 
Inay would always greet you with an infectious smile - it could light up a whole room - and her laugh was unique and so joyous. 
Inay had a sparkling personality- always dressed stylishly in red or a fashionable animal print, wore shiny red veneer nail polish, and her iconic, white-silver hair was always freshly cut and styled. She always smelled of love, warmth and Salonpas. 
Inay was a faithful, God-fearing, traditional woman, known for her sense of humor, her levity, her relentless strength, and her loving nature. She would always make sure that you had a sweater, or that you had eaten, and reminded you often that she "loved you so much". If you ever held her hand, you would know she had the strongest grip, but would walk carefully anywhere she went with the most perfect posture. 
Inay was intelligent and sharp, even in her older years, recalling important dates of birthdays and memories that most easily forget.
She was often heard singing a tune ("I love you, you love me, we're a happy family…", "Dahil Sa Iyo", "There's No Tomorrow"). She always looked forward to celebrating her birthday with others no matter what month it was. She enjoyed food — which was mostly the delicious Filipino food her children and children-in-law would make or bring her, but Inay was also a big fan of Swiss Chalet, french fries, and the occasional burger or chicken nuggets. She was an extremely supportive grandmother and would attend her granddaughter's performances and comedy shows with pride. She loved watching soap operas, talking on the phone with her many friends and loved ones, and writing notes and letters. She was an eloquent and talented writer. She truly enjoyed her great-grandchildren and Inay was known for always making sure the babies were bundled up well so they would prevent catching a cold. 
Always kind, always particular, and always having a way with words, Inay Atang's love and spectacular energy will always be remembered and forever missed.
Salamat po, Inay. By: Christine G. R. Cervania
05/29/2020


In my alone time lately, memories with Inay come to mind like a film projector running through my head with flashbacks. 


I remember… as a child I cried a lot. As I realized my parents were bringing Inay and Lolo Joe back home from babysitting, I would cry and yell "I want Inay!", until I ran out of tears and returned home. I remember the midnight snacks where she would wake me up and we would eat Prima Toast and drink milk together. I remember the meals when she would take the time to remove the tinik; the fish bones so that I wouldn't choke. When she tried to stop me from eating some green grapes because they were too sour. 


I remember Inay pretending to get mad saying, "ABA... Tulog!" ("Go to sleep!") when I didn't want to take a nap. I remember going to Sherway Gardens to shop and hangout in the old arcade by the food court, and I would help my grandparents choose lottery numbers (this is why I know so much about the Lotto). 


I recall my grandparents watching soap operas - Y&R, Bold and the Beautiful, and Passion. And I would watch Wheel of Fortune and Who Wants to be a Millionaire with them. When I got older, I learned those shows and reading the newspaper was how they learned English in Canada. Inay also taught me how to sing Tagalog songs when I was a kid to help me learn the language. My grandparents helped me to love and appreciate my culture and heritage.


Later on, it would be Filipino teleseryes, and classic Sharon Cuneta and FPJ movies that my brother and I would watch with Inay when she stayed with us. It didn't matter how many times she already watched a film. If it had a good story and a favourite actor, Inay would watch it again. I remember Eric and Inay binge-watching episodes of Tayong Dalawa DVDs... I walked past them in the family room and noticed Inay sad, crying, with tissues around her. I asked Inay if she was okay and if she wanted us to change the show. Inay said something like, "No, maganda yung kwento, magaling yung mga bida lalo si Kim Chiu." ("No, the story is beautiful. The actors are excellent, especially Kim Chiu")... Inay, you are the heroine of your own beautiful story.


I remember times where Inay would pull me aside and ask, "May kasintahan ka na ba? Inay has a feeling." ("Do you have a sweetheart now?...). To which I would laugh and respond accordingly. In turn, I asked Inay about her love story with Lolo. Also, if it wasn't for Inay's guidance and her matchmaking with my parents, my mom and dad may not have ended up together. A lesson learned from Inay: Never settle.


As I grew up, I appreciated Inay's love languages even more... "Kumain ka na ba?" ("Have you eaten yet?"), Inay would ask whenever we were with her. She wouldn't start eating unless we ate something with her, or reassured her we had already eaten and we were full. I will also miss Inay's phone calls and how she would call to check in on us - where she would ask us if we ate already or to chat about our day.


I knew how much she supported our relatives over the years, helping in several ways. Last time I went to the Philippines, I heard more stories from people - about how Inay helped them or a member of their family, and what a tough woman she is.


Inay was one of the few people who would know about an upcoming job interview I had, and she would pray for me to do well. When I was in school, and especially during university, she would say and write to me: "Take care when you go to school. Study hard so you can reach the goal of your life." Ramos is included in my diplomas because these accomplishments are also my family's. Goals that were achieved with their support.


I saw how Inay cared for us and others around her. Both in her actions and in her words of affirmation. Inay always said, "I love you"... And meaning it whole-heartedly every time. She always told us that she loved us and she prayed for us everyday; without fail. In the greeting cards and on the envelopes I kept, she always wrote: "Inay always love you deeply. God bless you. Take good care of yourself."


A while back, I asked Inay if she remembered any poems written by her mother (who was a writer/playwright). An avid storyteller, Inay started to recite one for me, as I rushed to turn on the voice recorder on my phone. The poem was from when Inay was in the 3rd grade. The last stanza speaks of a celebration and the final sentence of the poem is this: "Mabuhay tayong lahat!" ("Long live all of us!").


Thank you Inay for being a blessing. Thank you for teaching me so many life lessons. I hope to be as God-fearing, strong and selfless as you one day. I praise God for your beautiful life. I'll be grateful for you and celebrate you forever.


Mabuhay... and I love you Inay.

--  CGRC


"She is clothed with strength and dignity, and laughs at the days to come. She opens her mouth in wisdom; kindly instruction is on her tongue. She watches over the affairs of her household, and does not eat the bread of idleness. Her children rise up and call her blessed; her husband, too, praises her: "Many are the women of proven worth, but you have excelled them all." (Proverbs 31:25-‬29 NABRE)




From your eldest Nephew, Nardo
Losing a love one is indeed too difficult to endure.  We need each other...to console each other in this hour of bereavement.
We lost a precious jewel, a mother who loved his children so much, a loving grandmother who took care of her grandchildren and an aunt who was proud of the successes of her nephews and nieces.
Let us not shed tears for Tiyang Atang as she is now in the kingdom of our merciful Father and is now enjoined with her everlasting love, Tiyong Jose.
May we all pray for the eternal repose of the soul of our dear Tiyang Atang.
Just a few days ago, Tita Delia and I were sending messages to each other.  This was after Mama passed.  She told me that she couldn't believe the overflowing messages that she received from people, that she couldn't believe how many people loved Mama, that she was known at the nursing home as the Queen of Elmsgrove.  Here's what I told Tita ..

"Tita, of all people you shouldn't be surprised to know that Mama touched so many lives.  Although she was mataray,  she was sweet inside.   There are only two phrases that she oftentimes tell people, that would perfectly describe Mama's personality and I do love her hearing her say them ----  P **** Ina (English translation :  Son of a B *** and Mother F *** )   and I Love You !"   

No woman in the family could ever say P ****  Ina the way Mama did.  She could say it with so much impact that could either make one tremble or burst into laughter!  Yet, she could also melt your heart when she tells you sweetly -- I Love You  (in a sing song way). I always felt her sincerity whenever she said that to me❤

To Tita Susan, Tita Irma, Tito Lito and Tita Delia -- losing a mom is heartbreaking.  I know because I lost mine.  It rips your heart apart that it becomes difficult to breathe.  No ventilator of any kind could help you breathe.   You'd feel like you'd also die from grief.  It is a process.  But know this - there is nothing more heartbreaking than regret.  Find it deep in your heart what you had done that made Mama happy and full of life, more so during those times after Papa passed.  Remember the times when you were by her side --- the times when you gave time for her to show her how much you loved her.  Oftentimes we have the habit of saying "I wish I could've done this or done that ..."  This is not the time for that .  There should be ...NO REGRETS !  You have done what you could that made Mama lived her life well.

I'm Mama's first grandniece in the Balan family.  I grew up hearing stories of their lives during WW2.  I will miss her for sure.  I'm grateful  that I was able to visit her at the nursing home last year and brought her my home cooked arroz caldo which she ate for lunch.  I'm at peace knowing that she's now in a place where it would make her heart whole again for Papa is there.  

As I told Tita Delia, I bet all our family in Heaven are partying right now and all the angels need to wear ear plugs because when the Balan clanstarts to talk, the volume would surely be in full blast !