Maria "Ma" Lombardo
77 years old
Date of birth: Aug 5, 1938
Place of birth:
Forza D'agro, Prov. D'Messina. Sicily, Italy
Date of passing: Nov 28, 2015
Place of passing:
New Brunswick, New Jersey, United States
| | | |
| --- | --- | --- |
| | I have fought the good fight, I have finished the race, I have kept the faith. From now on the crown of righteousness is laid up for me, which the Lord, the righteous judge, will award to me on that day—and not only to me, but to all who crave His appeari | |
Maria Lombardo, My Mom which was called home a year ago today, on Saturday November 28, 2015, at 3:40AM, a very,very, extremely sad day for all who knew & loved her but i know God has a plan for all of us and i know God will reunite me with Mamma again like we were once.. Missing You Mamma always..never once have i went a day without saying her name Ma, or a tear falling or thinking of you since that last day with you here on Earth. Loving you always Ma....Until Again Ma...
Maria Lombardo

Sunrise 08/05/1938 - Sunset 11/28/2015

My Beautiful Children ,It's my first anniversary in Heaven. A year ago today, the angels came along. They took me so gently, they handled me with care. As I closed my eyes, to rest at last, a warm feeling flooded my soul. The smile you seen upon my face, when you looked at me~ It was pure joy, that you did see, when I parted from this world~ I heard every word you said to me, and I knew every time you were there~ But when I seen the Angels appear, and they released me from my pain~ A smile upon my face you seen, was absolutely there. They took me home, to God's Throne. I now live where the Angels tread. And God's Kingdom is so beautiful. nothing but happiness, and a light of love is all around. The beauty is so perfect, all made by God's loving hands. Please don't be angry at God's plan, for he set me free, when he picked me. No more pain, fears, nor tears. I'm home, I'm happy, and I'm free. Please don't be so sad my dear. I know you miss me very much, the load you carry is very tough. The tears you shed, so many over me. But you need to know that I'm okay, I'm happy & I'm free. It's time to carry on my dear, and live your life with happiness. God will help you through your pain, if you stay loyal while you remain. I know your journey in grief is tough, but for you to heal, this is a must. I'll always love you, and I'll linger near to help you through this earthly land. Someday we'll be together again, but for now my dear you must go on. And when your time on earth is up, an Angel, I will send for you. To swoop you up and deliver you to me. "YES" Someday together we'll always be. Love Always Mamma

Love Always Mamma..(Published in Home News Tribune on Nov. 28, 2016). ALWAYS & FOREVER MA...UNTIL AGAIN


Please help to cherish the memory and legacy of Maria Lombardo by uploading any pictures and videos you have of her to this tribute site.

Feel free to Add photos, songs or videos on the "Gallery" tab.
Share your story about Maria Lombardo on the "Stories tab". thank-you so much.....

Maria Lombardo
In Loving Memory

Of My Mother

Maria Lombardo

08/05/1938 - 11/28/2015

Ma, Today is 2 Years without You My World.

It hasn't been easy having you not with me, but everyday I grow more into you, and that is all I could ask for.

I hope you know everything I do, I do for you Ma.

I hope you know you are my motivation Ma.

I hope you know you are my strength Ma.

I hope you know there isn't a day that you aren't

on my mind Ma.

I hope you know you were the best person I ever knew Ma.

I hope you know I am grateful for every second we shared together Ma.

I hope you know how much I love you Ma.

I hope you know how much I miss you Ma.

I hope you know that I will never, ever, forget you Ma.

I hope you know that each Day Theresa Is A Day Closer To You Ma.

Your Loving Daughter Theresa Published in Home News Tribune on Nov. 28, 2017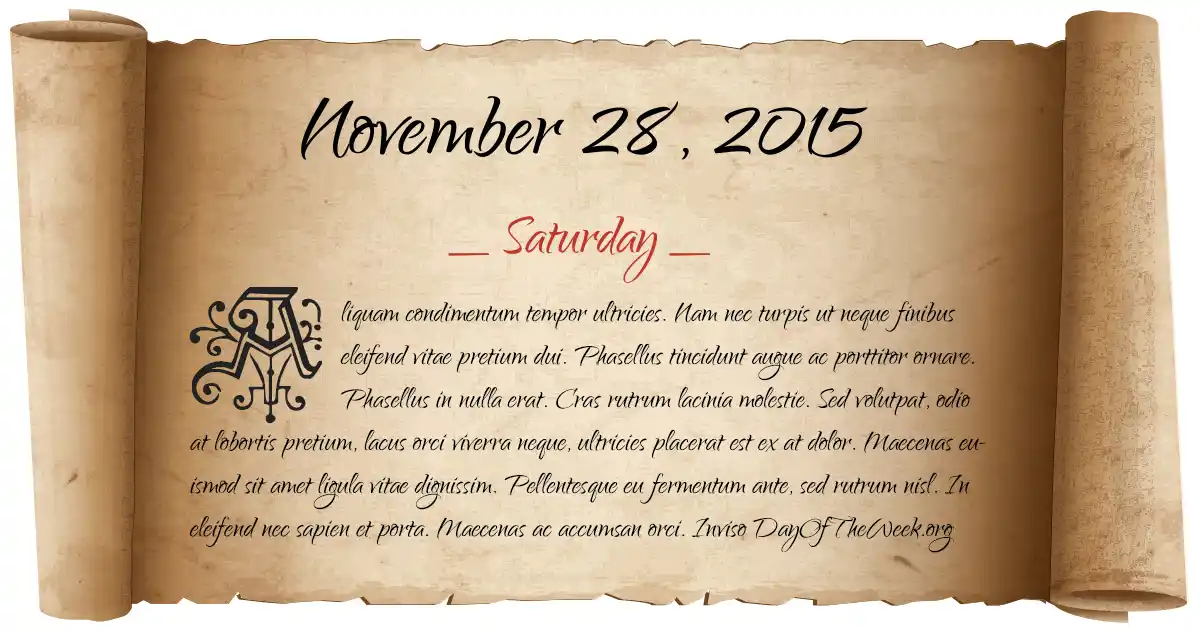 Maria Lombardo



My mother kept a garden

I am my mother's garden

I am her Legacy

I am the root of the tree

I am part of her roots

My mother doesn't exist, only in photographs, she lives on in everything I do. Her presence influenced who I was and her absence influences who I am. I'll never forget what the Doctor said to me, that I was giving my mother the greatest gift of love by giving part of my life, my kidney, that anyone could ever do. Momma, you gave me life, Momma, you gave me love, I gave you life, I gave you my love. I'll see you again for you are the stars to me, you're the light I'll follow,

I will carry you inside my heart.

psalm 140 Love You, Your Firstborn,



Daughter Giuseppina Published in Home News Tribune on May 14, 2017
Weep not; she is not dead, but asleepth....and took her by the hand, and called.
saying, Maid, arise. And her spirit came again, and she arose straightway: and he commanded to give her meat. And her parents were astonished: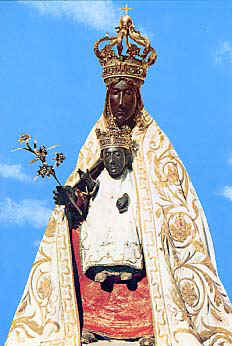 "Happy anew Years Bella Angel Mama. We miss you so very much and your sweet smile. Thanks for watching over us and smiling down on us in heaven.
We love you Mama"
"2017 Our Third Christmas without our Angel Mamma ....."
"Mama,
This you 2nd anniversary in heaven. We miss you so. Hope you have enjoyed your walks with Jesus and your mama and papa. We love you. Thanks for watching over us and praying for us. I hope you like the rocks by your tree, the kids made you. Wish you were here, your husband misses you a lot, you definitely took such good care of him and he is lost without you, but he always could make you laugh till you cried and he still does that. We love you mama. So glad we came back to New Jersey so we could spend time with you before God called you home. I know this earth is not our home and one day we will all be together again, but until then say many prayers for us. Love you Bella mama, beautiful Nonna, our Bella angel.

https://www.bing.com/search?q=your+love+defends+me&form=APIPH1&PC=APPL"
"She Loved A lot In Her Time Mamma.....Simply The Best There Ever Was On This Earth God Made...."
"Simply The Best Ma......"
"Momma,
I will always remember the last birthday celebration i had with you and the happiness on your face during our time together that day. God wanted to give me that moment with you knowing that it would be our last time I would ever say these words to you on this earth, Happy Birthday Ma. I am glad I made you smile and laugh that day. I will remember that day until the Lord calls me Home.
Your Loving Son,
Peter"
"Happy Birthday to this beautiful Mama, Maria Lombardo who celebrates in heaven. The joy of the Lord was her strength.. she was clothed in dignity... a true proverb 31 woman.
We all miss you and know you are doing a lot as angel, caring and watching over us all. Happy Birthday Bella Angel Mama."
"Happy Valentines Day Momma,

You may be out of my sight but not out of my Heart, you may be out of my reach but not out of my mind.

I Love you and miss you,

Your Son, Peter"
"November 28 ,2016 will be a year without Mamma but also a year closer to

Mamma... Since that sad day, when one we loved was called away.

God took her home—It was His will: Within our hearts she liveth still."
"Momma,

Here at work, and it hit me, you came to mind and I just stopped working and thought about you. I see the beautiful pictures Theresa put up of you when you came to Arizona and watched me marry someone who I know you would approve of and when I first met Andrea you know what I told her? My Mother would Love you!

Thank you, Momma for letting me stay at your house when I came back to NJ. All those morning breakfasts you used to make me, ah those fried eggs and that Italian toasted bread, mmmm good. The dinners (Pasta and Cecici, Pasta and Brocolli) and oh, how can I forget the BBQ in the back, just sat and talked about everything and everyone, lol Good times Ma!

I just wanted to say hi and tell you I am getting by with the Grace of God. It was so good to see your pictures and put a smile on my face knowing that I am so proud to have called you Momma and you and Pappa will always be my heros!

Love You Ma!

Peter"
"Momma,

You will forever be with us and
show us your undying love
Unforgotten angel from above.

An Angel with graceful wings
has taught us as a family
many things.

You are known as a mother, a grandma, a great grandma, and a friend.

Momma, you will forever be in our hearts and so much more!
For I know I will see your beautiful face and smile again, for our loving God tells us so; soon we'll be hand and hand for this is not the end.

Love,

Peter"
"Momma,

How i need you right now. You always gave me the right advice even when I didn't want it; I could really use it right now...

I miss you so much and today is one of those more days as I sit in front of the computer and watching what your Daughter, Theresa created in memory of you.

I ask you to please watch over me and keep me safe Momma.

I love you.. I will see you soon...And for the rest of my Life I will search for moments full of you.

Loving you always and Forever Momma!

Your Son,
Peter"
Invite your family and friends
to visit this memorial:
Subscribe to receive e-mail notifications when others contribute to this memorial.
Have a suggestion for us?