from Mary Anne and Pamela Aden, The Aden Forecast
A LEGEND HAS PASSED
From The Aden Forecast – December 9, 2015
Our dear friend Richard Russell passed away on Saturday, November 21. He was 91 years old and it came as a sad surprise.
LARGER THAN LIFE
Richard was a person who was larger than life. He was a legend, a pioneer in the newsletter business, highly respected and filled with integrity.
He loved his work and his subscribers. Richard was active right up to the end, still writing his daily comments until days before he passed.
Richard was always very special to us and we'll truly miss him. For nearly 40 years we've been proud to call him our friend and we were big fans even before we met him.
GREAT WRITING
We started reading Dow Theory Letters in 1976 and we loved it. Richard provided his view of the stock market via the Dow Theory method. He also did a lot of research on gold.
Dow Theory Letters was started in 1958. It was the longest investment letter continuously written by the same person and it was an inspiration.
His analysis was fascinating and we learned a great deal from him, not only about the markets but about life.
He often talked about philosophy, his life, family, his days as a bombardier during World War II and so much more. He basically shared his personal journey with his subscribers.
Like many of his subscribers we enjoyed his war stores. Since our late father was also in WWII, these stories hit home. That's especially true because our father never discussed the war. Perhaps it was too painful, so hearing Richard's WWII experiences filled a void in our own father's past we never knew about.
BACK IN 1978
In 1978 we met Richard at an investment conference in the Bahamas. He was a speaker and we were attendees, and we were honored to talk to him at that conference.
When we told him we were market students he encouraged us to keep at it and this continued throughout our career, over the decades.
He was especially helpful when we started The Aden Forecast in the early 1980s. He was always available to give advice, ideas and tips, and we will forever be grateful.
Last year we attended his 90 year birthday party in La Jolla. It was a happy time with friends and family.
FAMILY FIRST
He always loved his family. His kids meant everything to him and he often talked about Daria, Nicole, Betsy, Ryan and Lauren, and his sister Kate.
He was also close to his former wives, especially Connie and Paula. Paula was Richard's second wife and the mother of Ryan and Lauren. She worked with Richard for 30 years.
This alone says a lot about Richard. They were one big happy family and we were lucky to become friends with his family too.
During his last few years Richard became very spiritual. He was a devout follower of Louise Hay and Emmet Fox. He embraced the philosophy of love and peace, and he passed these words of wisdom on to his subscribers.
Like always, he shared his innermost thoughts. He was open, honest and real, and that's what everyone loved about him.
Politics, religion, pop culture, global events, jazz, the past and the future... his subscribers knew where he stood on just about everything. And whether they agreed with him or not, they liked hearing his views.
MARKETS: His passion
But the markets were his real passion. As Richard often said... "I've spent two-thirds of my life studying and writing about the markets. And I'd say without a doubt the material that has served me best are the books and papers written by the great Dow Theorists -Charles H. Dow, who started the Wall Street Journal in 1889, William P. Hamilton, Robert Rhea and George Schaefer."
Richard zeroed in on the Dow Theory and this became the basis of his research. Dow Theory is a technical tool that focuses on the primary market trend, or the big picture. It's also based on market values.
His work came to the attention of Robert Bleiberg, the editor of Barron's, who published one of Richard's bullish articles. This created a lot of interest, bringing in hundreds of subscribers, and that's how Dow Theory Letters was born.
Some years later Richard invented his own Primary Trend Index. This was devised to keep his subscribers on the right side of the major stock market trend. That is, a trend that would generally last at least a year or more.
As you know, we often quoted Richard Russell in these pages. That's because he was the Dow Theory expert and he had a good track record, identifying some of the biggest moves over the past half century.
In 1958, for example, following his bullish Barron's article, stocks kept rising until 1966 and he called the top. He advised buying gold stocks in the early 1960s and they surged in the years that followed.
Most impressive, he identified the stock market bottom in 1974 at a time when everyone was scared following its gut wrenching plunge. And he called the stock market top in 1987, prior to the biggest drop in history.
The gold bull market in the early 2000s was another great call. And it was always interesting to talk to Richard about the markets.
THE LAST DAYS
Our last correspondence with Richard was three weeks before he died, and we didn't know he was sick. He sent us a photo that day and he looked good and happy. (The photo below was taken several years ago in La Jolla.)
We will miss our dear friend very much. In fact, the entire newsletter industry will be mourning the passing of this kind, brilliant, elegant statesman for many years to come.
from Dan Sullivan, The Chartist
On a more serious note, we were sad to hear that Richard Russell, editor of Dow Theory Letters, died on November 21. We exchanged newsletters with him for several years and frequently quoted him, right up to the time of his death, and found him to be a very gifted writer. He went way beyond the stock market. He was a bombardier in World War II and frequently wrote about his experiences. He had many close calls and, prior to the war ending, felt that he was living on borrowed time. What differentiated Richard Russell from his peers was the fact that he shared bits and pieces of his personal life in just about every edition of his newsletter. At times, he shared more information than you really wanted to know, but you could not help but to admire him because he wrote with such honesty. Amazingly, Richard Russell wrote every single word of his publication, which he started in 1958, for well over 50 years. It was only in the last year or two that additional writers took up the torch, but even then, Richard continued to contribute, never missing an issue. We love quoting him in our newsletter and are going to miss him.
From Jeffrey Saut at Raymond James
Richard Russell
Read the weekly investment strategy commentary from Chief Investment Strategist Jeffrey Saut.
November 30, 2015
A couple of weeks ago I wrote a strategy report titled "Friends." In that report I scribed, "Regrettably, too many of my friends', and stock market icons', stories have been lost forever. One of the best writers I ever knew on the Street of Dreams was my friend Barton Biggs (Morgan Stanley). . . . Other deceased notables include: Alan "Ace" Greenberg (Bear Stearns), Henry Singleton (Teledyne), Muriel Siebert, Marty Zweig . . . well, you get the idea." Today, it is with great sadness that I report another icon passed away last week when Dow Theorist Richard Russell left us. Richard began writing the Dow Theory Letter in 1958 and continuously wrote it until recently. To my knowledge it was the longest running investment letter written by the same person on record. Yet, the letter wasn't just about investing, because Richard shared his life's journey and personal experiences with subscribers. There were always tidbits of psychology, emotional experiences, and thoughts imbedded in his manifestos. Richard made you think! I began reading him when I entered this business in 1971. When I began writing strategy letters at EF Hutton in December 1974 (see attached on page 5) I wrote Richard and told him he was responsible for my prose.
Richard recommended gold stocks in the 1960s before the great inflation surge, called the "top" of the post-WWII secular bull market in 1966, and announced the end of the 1973 – 1974 bear market in December of 1974. In early 1975 he recommended "steel stocks," noting that in every bull market the steel stocks have made massive gains and hereto he was right as the steel stock soared in 1975 – 1976. The last time I personally saw him was at a cocktail party during my friend John Mauldin's conference in La Jolla in 2009. I was bullish and so was Richard, but I think we were the only ones at said conference that were bullish.
In one of his final missives Richard wrote:
A lot of lies can be told about a stock, but dividends don't lie. In order to increase dividends, a stock must create a history of producing cash. Analysts can lie, earnings can lie, CEOs can lie, but dividends don't lie. A company must increase its actual earnings in order to raise dividends. The only thing better than dividends is the float produced by an insurance company. The float, plus compounding, made Buffett a wealthy man.
Another mentor of mine (my father) agreed with Richard's dividend advice, but added some other insights. He told me that the first thing to read in an annual report is the auditor's statement. If it is a qualified statement, that's a red flag. The second thing to read is the "footnotes." Doing that kept me out of Enron because I could not understand all the transactions that were taking place between Enron's various partnerships. Third, look at "retained earnings"; if there is a continuous buildup of retained earnings it is a good thing. Of course such a buildup implies dividend increases; and some of the best performing stocks over the last 50 years have been those companies that have increased the dividend by 10% per year forever.
Speaking to the current stock market, and Dow Theory, Richard Russell agreed with Jack and Bart Schannep of TheDowTheory.com organization when they wrote:
The requirements for a (re) buy have been met effective 10/9 for the Original Dow Theory… You'll see the bounce was "from 3 weeks to as many months" and the pullback met the 3% threshold as outlined by Robert Rhea in his 1932 classic book The Dow Theory. Incidentally, the other prominent Dow Theorists (Dow Theory Letters - Russell, and Dow Theory Forecasts - Moroney) are in rare agreement on this signal. Hope you will find this helpful.
I responded to the Schanneps by writing:
I have studied Robert Rhea and the Schanneps correctly highlight this subtle point from his seminal book The Dow Theory. But as I recall, this point was not proffered by the creator of Dow Theory (Charles H. Dow 1851 – 1902) in his original Wall Street Journal editorials, or by Dow Theorists William Hamilton and George Schaefer. Of course I could be wrong, but I do not have the time to go back and reread all of them. All I can say is by my interpretation of Dow Theory the "sell signal" of August 25, 2015 has not been reversed, yet I really hope the Schanneps are correct because I continue to ignore that "sell signal" for often stated reasons.
So far the Schanneps have been right as the Dow has rallied from its August 25, 2015 closing low of 15666.44 to within ~3% of its all-time high. The third quarter romp has gone a long way toward answering the question about "passive" versus "active" portfolio management. Indeed, as reported by Russell Investment (not Richard Russell), "Active investment managers trounced the index in Q3 2015. 75% of large-cap managers beat the S&P/TSX Composite Index for the period. All investment styles outperformed the index with dividend-focused managers at the top." There's that "dividend" emphasis again.
So tomorrow we enter the ebullient month of December, which The Stock Trader's Almanac reveals is the strongest month of the year for stocks. Consistent with that, the D-J Industrials (INDU/17798.49), the S&P 500 (SPX/2090.11), and the NASDAQ 100 (NDX/4680.47) all reside above their respective 200-day moving averages (DMAs) of 17587.91, 2065.26, and 4449.64, respectively; and in the NDX's case, its 50-DMA has bullishly crossed above its 200-DMA (The Golden Cross). Despite this bullish confluence, many pundits remain negative, while others are trumpeting it is going to be a lousy Christmas selling season. Tell that to the SPDR Consumer Discretionary ETF (XLY/81.47), which is trying to trade to new all-time highs (see chart 1 on page 3). Hereto, the XLY is above its 200-DMA and the 50-DMA has crossed above the 200-DMA. Asked about where consumers are going to shop, and how much money they are going to spend, Bespoke conducted a consumer survey showing that Amazon and Wal-Mart were by far the stores of choice (see chart 2). Also of interest is that there has been renewed strength is the small-caps as investors anticipate the January Effect where small-caps tend to rally from their tax-loss selling lows. We regard this as another positive sign.
The call for this week: When Turkey shot down the Russian fighter I instantly thought of the movie "Blackhawk Down," expecting the stock market to crater. But after an initial 100+ point "morning melt" a funny thing happened, the Dow closed higher for the session. That caused one Wall Street wag to exclaim, "When stocks don't react to bad news that's good news!" Yet for the week the action once again proved frustrating, very much like this entire year. So I will leave you with another Richard Russell quip. To wit:
Nothing created by the mind of man has ever equaled the stock market in terms of its sheer ability to frustrate people. Why is this? The answer is that the stock market frustrates because millions of traders and investors across the face of the U.S. and the world are trying to make money out of the market. Now when millions of people are trying to make money out of the market, you know right off the bat that it can't be done. A majority of people are not fated to make money doing anything, much less beat the stock market. 'It's not fair' you complain, 'why can't all those nice, well-meaning people make money with their trading and investing?' There's one simple fact that makes it difficult. And that fact is that throughout history there have always been a small number of financial winners and an army of financial losers. So when we state that the stock market is frustrating, we must qualify the statement by asking, 'frustrating for whom?' And the answer again is that the stock market is frustrating to the great majority of participant-losers but highly rewarding to the small minority of informed, hard-working, intelligent winners.
To which I would add, this is why you need a good financial advisor! Richard, you will be missed . . .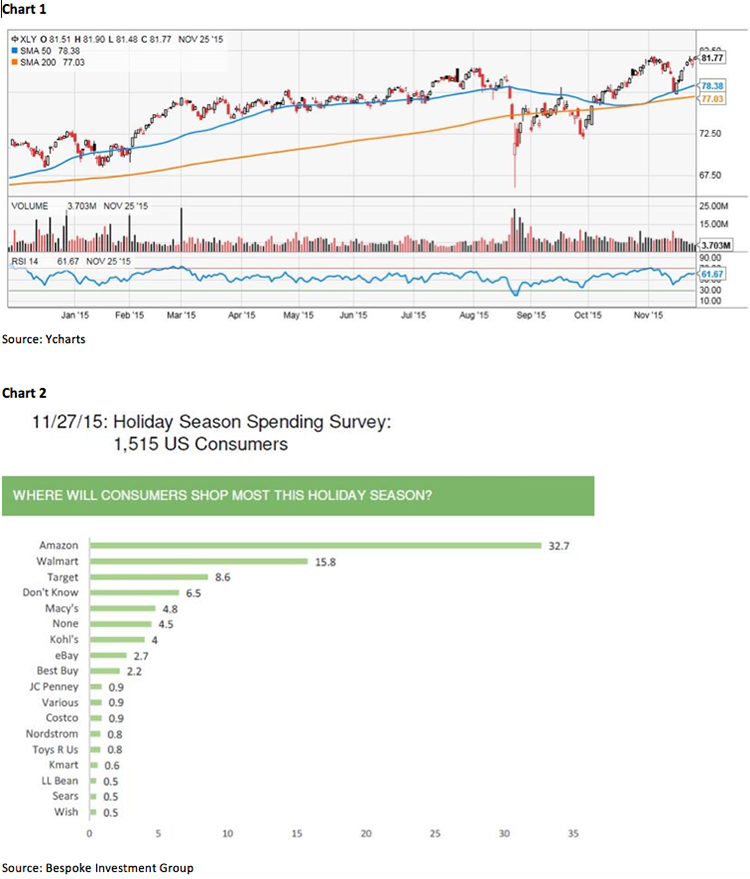 Click here to enlarge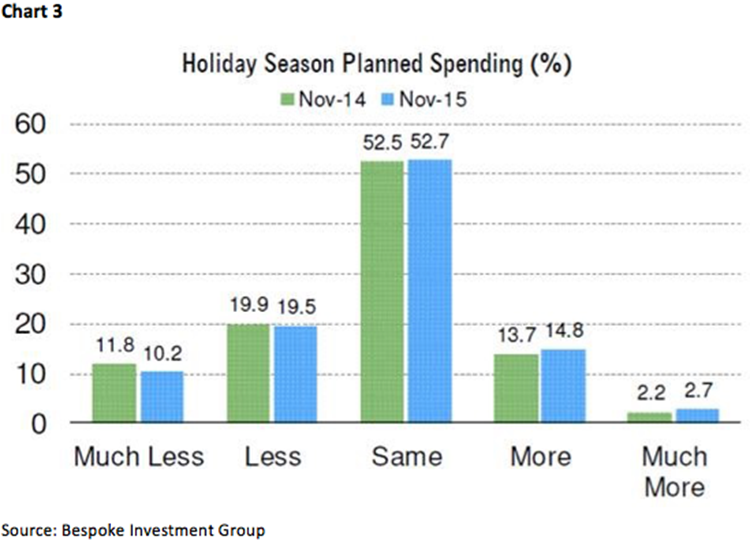 From Bill Bonner
The Problem with Democracy…

By BILL BONNER, CHAIRMAN, BONNER & PARTNERS on NOV. 25, 2015

Richard Russell died on Monday.
He was the author of Dow Theory Letters for over half a century and the source of many of the "old-timer" remarks we have referenced over the last 15 years in our daily e-letters.
Richard was a follower of Dow theory. This is a form a technical analysis named after the founder of the Wall Street Journal, Charles Henry Dow. And it reflects his beliefs about the market… which he laid out in a series of editorial columns at the turn of the 20th century.
The basis of Dow theory is trend analysis. The most important trend is the Primary Trend. This typically lasts many years and takes the market from bottom to top… cheap to expensive… and back again.
The goal was to always be on the right side of the Primary Trend. Richard even had a proprietary indicator – the Primary Trend Indicator – which, he used to say, was smarter than he was.
It sounded easy enough: You tried to identify the primary trend… and then you stuck with it, long or short, until it reached its climax.
War Stories
We have our doubts about the predictive power of Dow theory, but we always admired Russell's market instincts.
The "old-timer" in him always had some insight – a comparison with the market in the 1950s… a souvenir from his trading in the 1970s… something a great investor had said to him in the 1990s – that always made the Dow Theory Letters worth reading.
Then there were the war stories. Especially later in life, he recalled his time as a bombardier in World War II.
He flew dozens of missions over Germany and Italy. He lived in terror that he would be shot down. As a Jew, he figured that, even if he survived a crash, he would be in big trouble. The more flights he made, the greater the odds that he wouldn't come back.
When the war in Europe was over, Richard's unit prepared for the assault on Japan. Having beat the odds in Europe, he was sure that he'd never make it back from Japan alive.
Often, he remembered how relieved he was when Truman dropped the atom bomb on Hiroshima and Nagasaki, bringing the war to a close.
Richard was a thinker. He thought about politics. Art. Music (he loved jazz and slept with the radio tuned to a jazz station). And he kept us all entertained and informed with his observations and recollections.
But mostly, he was obsessed with markets. And his enthusiasm, knowledge, and experience all came through in his daily writings, which he kept up until he was 91 years old.
Richard, we'll miss you. RIP.
From Mark Hulbert
Opinion:
A tribute to Richard Russell, who edited Dow Theory Letters for 57 years By
Mark Hulbert
The late investment-newsletter editor correctly called major trend changes in the stock market since the 1950s
Richard Russell, editor of Dow Theory Letters, died Nov. 21.
CHAPEL HILL, N.C. (MarketWatch) — Richard Russell, who was editor of the investment newsletter Dow Theory Letters for 57 years, died Nov. 21.
Russell died under hospice care at home after being diagnosed with untreatable ailments, according to a notice from his newsletter.
Russell started the newsletter in 1958, and was editor until his death. He holds the record for the longest-lived investment newsletter continuously edited by the same person.

Russell credited the late Robert Bleiberg for his first big break in the newsletter industry. Bleiberg was editor of Barron's from 1955-1991. (Dow Jones is the publisher of both Barron's and MarketWatch.)
In a September interview, Russell said: "Bob Bleiberg ... had seen some of my writing and called [to ask if I would] write an article on [the] Dow Theory. ... I quickly agreed and spent the next three nights perfecting an article about Dow Theory. At the time, Wall Street was very gloomy, but my article projected a coming third phase of the bull market. ... Over the next two weeks, I received 300 subscriptions to what I called my new Dow Theory Letters."
A willingness to buck the consensus would characterize Russell's career for the next five decades. Russell was in some sense the ultimate contrarian, especially willing to challenge prevailing opinion when it was being held nearly unanimously. That takes guts, but his reward for doing so was catching some of the most momentous changes in the market's major trend of the past 50 years.
One of those major trend changes for which Russell is famous came in December 1974 at the depths of one of the worst bear markets since the Great Depression. The Dow Jones Industrial Average was nearly 50% below where it had stood at its January 1973 bull-market high, and Wall Street was despondent. Some surveys of investor sentiment failed to find even a single bullish adviser.
Until then, Russell had been correctly bearish, and some even began referring to him as a perma-bear. But, suddenly, he turned bullish. Peter Brimelow, the former MarketWatch columnist who in 1974 was working for the Toronto Financial Post, recalls how momentous this was: "Carlyle Dunbar [the Post's editor] stunned the newsroom of the old typewriter-driven [news room] with the news that Russell had turned bullish."
In early December 1974, the Dow Jones Industrial Average was at 577. By July 1976, it had almost doubled.
Another of Russell's great calls of a major trend change came in late August 1987, two months before the 1987 Crash, the worst in U.S. stock market history. Russell, speaking at the San Francisco Money Show, took the stage to announce that the 1982-1987 bull market had ended at its Aug. 25 closing high of 2,722.
The mood at that time was at the opposite extreme from where it was in December 1974. I was in the audience, and what stood out was that Russell didn't equivocate, unlike most of the other speakers at the conference.
Two months later, following Black Monday on Oct. 19, the Dow was at 1,739, 36% lower than two months earlier.
In contrast to catching these and other momentous changes of major trends, Russell's timing advice for the market's shorter-term trends was less impressive. This was especially the case over the past decade, when his daily blog sometimes descended into what struck some subscribers as a stream of consciousness and, on occasion, contradicted itself from day to day.
But advisers who are good at catching changes in the market's major trend rarely excel at short-term market timing, and vice versa. And though neither pursuit is easy, the former — Russell's specialty — is far rarer. According to the Hulbert Financial Digest, Russell's market-timing advice in the 1980s and 1990s was at or tied for the best performer among all monitored market timers.
Russell's enduring legacy may therefore be that catching even some of the market's major trend changes can make up for many missteps involving the shorter-term trend. And to catch those major trend changes, you must be willing to go against strongly and widely held opinions.
Russell was one of the rare advisers who possessed that willingness, and he will be missed.
Click here to inquire about subscriptions to the Hulbert Sentiment Indexes.
From Ian McAvity
A Tribute to Richard Russell, San Diego, April 4, 2009
It is a great honor to be a co-sponsor for this Richard Russell Tribute in appreciation of the extraordinary contributions he has made via his prodigious writing, in educating generations of investors in the fine art of Dow Theory and other aspects of investing and Technical Analysis.
Richard played a substantial role in the evolution of my career going back to the 1960s, initially as a subscriber, and from 1972 as an independent newsletter writer.
In the mid 1960s, as a young broker, I began attending the annual Contrary Opinion Forum in New Hampshire hosted by the late Humphrey Neill, who is often viewed as the father of Contrary Opinion. (The Forum later relocated to Vermont). It was there I met Don Worden, the first of two mentors who influenced my evolution in this business and led to meeting my other mentor, Richard.
From those Forums, the seeds were planted for creating a professional body for Technical Analysts that later became the MTA. It began with a Conference in May 1971, Williamstown, Mass, featuring Richard Russell as the keynote speaker. I went because of Richard, and that began my personal relationship with him. It also led me to become the first "foreign" member of what became The Market Technicians Association when it was incorporated in 1973.
I nearly moved to La Jolla in the late 1970s, as it was becoming "newsletter central" with not only Richard, but also Kennedy Gammage's Richland Report, and Geraldine Weiss' Investment Quality Trends all publishing from La Jolla. Whenever I was west of the Mississippi, I would invariably include a side-trip to La Jolla to visit with Richard & Ken. But in the early 1980s I got into skiing in the winter months, which curtailed the visits.
In 1983, we converted Central Fund of Canada into a specialized holding company for gold and silver bullion, to become the original stock exchange tradable bullion proxy, and got it listed on The Amex in 1985. Every reader of Richard's has seen that name in his work. He was one of the first newsletter writers to spread the word that helped grow CEF to the $2 billion enterprise it is today, holding in excess of one million ounces of physical gold, and more than fifty million ounces of physical silver, in Canada, in a unique Canadian entity. It's been very popular with American investors who apparently have long feared the possible re-election of FDR!
In May 2003, we launched Central Gold-Trust (GTU) as a gold-only, stock exchange tradable proxy like CEF, which Richard has also talked about many times. GTU's birth seemed to rush forward the widely rumored launch of the now much larger ETF known as "GLD" that finally listed 18 months later in November 2004, with a very different corporate and tax structure.
The newsletter industry and the investment conference business brought a lot us together in a collegial way in the 1970s and 1980s. Almost every new newsletter writer would send their letter to Richard hoping he might read it, and maybe quote from it. His reference to or recommendation of a new newsletter would often stimulate more inquiries than a $1,000 ad in Barron's!
Over the years, Richard was extremely generous in drawing his readers' attention to new newsletters that caught his eye, and he helped put many of them on the map. He was a powerful force in broadening my base when I started marketing my newsletter in the US in the mid-1970s.
From his frequent recommendations of services such as The Lowry Reports, The Zweig Forecast, The Aden Sisters, Bank Credit Analyst and countless others, many of us got to know each other and became long time friends. A large part of the newsletter industry from those days benefited greatly from Richard's very generous endorsements of their work.
In the early 1980s, the late Jack Frost approached Richard about publishing a book on Elliott Wave. Richard insisted I draw the charts for it, and I had several meetings with Jack. I soon realized it would be a larger job than I could take on. I suggested to Richard that Jack might team up with Bob Prechter, the young fellow at Merrill Lynch, who was specializing in Elliott Wave. Richard suggested it to Jack, which led to their collaboration and publication of the classic book "Elliott Wave Principle – Key to Market Behavior" by Robert R. Prechter, Jr.& A.J. Frost in 1985.
My favorite anecdote about Richard and his Dow Theory Letters came from a direct mail marketing specialist pitching me on how to market my newsletter in the late 1970s. We reviewed how various letters were priced and sold, and I'll never forget being told that: "Russell won't last very long trying to build his business on $1 trial subscriptions!"
I have fond memories of dining with Richard & Paula on many La Jolla visits in the old days. As a red-meat eater and white sugar user, I would learn about and be lectured on the latest fads in health foods. I recall meeting Ryan when he was in diapers, and many years later meeting daughter Betsy as she rearranged his hair as he was going on stage at a Conference in LA. I first met Faye at a New Orleans Conference as I recall.
Richards's writing and leads on the controversial topic of EDTA chelation therapy greatly added to research I was doing, that led to my becoming the first legal patient in Canada in January 2000 when the rules were changed to allow it for 'alternative' medical uses. I've been a significant beneficiary from it, with some 70 treatments over the last nine years. I especially thank Richard for his persistent inspiration on the benefits of EDTA chelation therapy. It's kept me skiing, and playing golf two or three times each week in the summer.
Richard's thoughts on such a wide range of topics, well beyond investments – health, human relationships, World War Two history, Harley's and autos, Cactus growth… you name it, he has enriched many of our lives and single handedly broadened the intellectual horizons of several generations of investors with his wonderfully readable style, persistent curiosity and prodigious output, particularly since he began writing his daily remarks.
I can't begin to quantify the gratitude I feel for the contributions Richard has made in the evolution of my personal and professional life. A simple "Thank You" for everything I've learned from you seems like such an under-statement.
Richard, a very big, heart felt, "THANK YOU" and my best wishes for your health, happiness and your never ending battle to make sense out of the gyrations of Mr. Market in the years ahead.
Sincerely
Ian McAvity
From Bloomberg
Richard Russell, Publisher of Dow Theory Letters, Dies at 91

Laurence Arnold November 23, 2015 — 2:14 PM PSTUpdated on November 23, 2015 — 4:01 PM PST Share on FacebookShare on Twitter


Richard Russell. Source: Family phoRichard Russell, who shared his technical analysis with subscribers through the influential Dow Theory Letters since 1958, has died. He was 91.
He died Nov. 21 at his home in La Jolla, California, his family said in a message to subscribers on the publication's website. He had entered a hospital a week earlier and was diagnosed with blood clots in his leg and lungs "and other untreatable ailments," his family said. He returned home under hospice care.
An adherent of the investing principles of Charles Dow, founder of the Wall Street Journal, Russell published his newsletter continuously from 1958, never missing an issue in more than half a century.
In his last column, published Nov. 16, Russell wrote: "I read 10 newspapers a day, but the news is getting increasingly difficult to digest down to something understandable, and the vast array of news sources becomes more and more complex. I can only imagine what the newspapers will look like in 10 years."
Stock analyst Robert Prechter wrote in his 1997 book: "Russell has made many exceptional market calls. He recommended gold stocks in 1960, called the top of the great bull market in stocks in 1966 and announced the end of the great bear market in December 1974."
In 1969 Russell devised the Primary Trend Index, composed of eight market indicators that he never publicly divulged -- his own secret recipe. When his index outperformed an 89-day moving average, it was time to buy. When it underperformed the 89-day moving average, a bear market was at hand.
"The PTI is a lot smarter than I am," Russell said. The benchmark is unrelated to the Russell 2000 and other indexes maintained by Seattle-based Russell Investments.
Bearish Call
Russell said forecasting the stock market became more difficult as the number of investors swelled and trading became instantaneous. In 1990, at the start of a 10-year bull market, he wrote in Barron's that stocks were entering a bear market that would undo the gains of the prior 15 years.
The title Dow Theory Letters reflected Russell's lifelong interest in the market observations of Dow, who created the Wall Street Journal in 1889 and penned his principles in a series of editorials from 1899 to 1902. One Dow principle holds that a stock-market rally relies upon transportation and industrial equities both surpassing recent peaks.
"I've spent two-thirds of my life studying and writing about the markets," Russell wrote on his website. "And I'd say that without a shadow of a doubt the material which has served me best are the books and papers written by the great Dow Theorists -- Charles H. Dow, William P. Hamilton, Robert Rhea and E. George Schaefer."
Watching Yields
Russell said the Dow Theory was really a set of observations that boiled down to "buying great values and selling those values when they become overpriced." Dividend yields are the "classic test" of market valuation, he said in a 2002 newsletter.
Richard Lion Russell was born on July 22, 1924, in New York City. His father was a civil engineer, his mother a novelist, according to Prechter.
After graduating from Horace Mann School in New York, he studied for one year at Rutgers University, then enlisted in the U.S. Army. During World War II he was a bombardier on B-25 bombers in Italy. After the war, he earned a degree in English from New York University.
He was working as a textile designer when he inherited money from an uncle who had committed suicide not long after the 1929 market crash, Prechter wrote. Reading up on the markets at the New York Public Library, Russell came across the writings of Rhea, who had refined Dow's market principles. Russell was sold on using Dow Theory to read stock patterns.
Exhuberant Praise
"I've studied every work and sentence that Rhea ever wrote, and in my opinion, Rhea was the greatest market trader of his time," Russell wrote.
As a result of his studies, Russell became so bullish in late 1957 that he invested all his money in the market.
In 1958, Russell began writing down his market observations as the Dow Theory Letters and sending mimeographed copies to friends. A bullish article published by Barron's brought hundreds of new subscribers, who paid $30 a year for Russell's biweekly commentary. The number of subscribers was estimated at 7,500 in 2002.
Now, the subscription price is $300 a year and 30-day free trials are available. As recently as 2011, a two-issue trial subscription cost $1 -- the same price as in 1958.
California Move
Russell moved in 1961 to San Diego, then in 1967 to La Jolla, which became his longtime home. From the late 1950s through the 1970s he wrote articles on Dow Theory and technical analysis for Barron's.
In 1977, the U.S. Securities and Exchange Commission censured Russell for having traded stocks and mutual funds immediately prior to writing about them, and not disclosing those positions to his readers. The violation was technical, and "of no consequence to his subscribers or anyone else," Prechter wrote, and one of the SEC's demands -- that he give subscribers two free months of his letter -- "appears to have been a ringing endorsement of his publication."
Russell's survivors include his former wives, Faye, Paula and Connie; children Daria, Nicole, Betsy, Ryan and Lauren; and a sister, Kate, according to the website.
Publication of the Dow Theory Letters will continue uninterrupted, the family said.
From John Mauldin
NOVEMBER 25, 2015
Richard Russell, RIP
I was saddened this week to learn that my friend Richard Russell had passed away over the weekend. He was 91. Dick was an icon of the investment analyst industry. He launched his Dow Theory Letter in 1958 and had writen the letter continuously ever since. He became famous for his uncanny calls of the twists and turns in the market. Early in the last decade he moved onto the Internet and began to write a daily commentary, which had a wide and loyal following. The expanded space gave him the opportunity to share his life with us. And what a life he had.
A World War II combat bombardier, jazz enthusiast, raconteur; he could sit and tell stories of his old Brooklyn neighborhood for hours. He recently noted the passing of his last high school buddy, as one by one the old fighters from World War II are disappearing.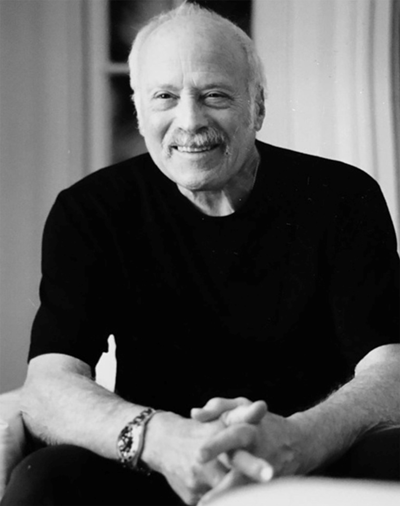 The Dow Theory Letter is the oldest investment service written continuously by one person. He mentored so many of us. I always enjoyed going to La Jolla and reaching out to Dick (and his wife Faye), and we would have an early dinner somewhere. Even in his mid-80s he felt compelled to get up early to study the markets so that he could write, which meant early to bed.)
I organized a tribute dinner for Dick about six years ago in San Diego. My original thought had been to get together as many of the investment writers who began in the '80s and '90s as possible and simply honor one of our own, before he passed on and it was too late. Somehow, the evening morphed into a rather fabulous and elaborate banquet for some 400 people from all over the world.
One of the more amazing aspects of the event was Richard sitting at the head table with all three of his wives and their four kids, and then working the room like the Godfather of the industry that he was. Everyone was laughing and having a great time. Along with all the personal tributes from the attendees, Mark Skousen presented him with a book calledFifty Years on Wall Street, which included tributes from his readers and many compatriots in the business.
Dick was a true believer in gold and diamonds, as well as dividend-paying stocks. The diamonds were part of his Jewish heritage – he often told me that you can put them in a small bag and take them anywhere.
During his response that evening, he talked about the country, the markets, and the future. Although the following aren't exactly his words on that occasion, they are his words, and they do reflect what he said:
The end of capitalism will be due to the unbelievable amount of debt that is currently being created. This will create monster inflation that will destroy every currency. The only currency that cannot be destroyed is gold. When investors realize this, we'll have the makings of the greatest bull market in gold ever seen.
He sadly didn't live to see that great gold bull market that he so passionately believed in. Those of you who would like to read a note from his family can click here. You can read the tributes from the book we did at this link.
As I get ready to start baking cakes and otherwise preparing for the big gathering tomorrow, there are so many things I'm thankful for. One of them is you and the generous gift of your time and attention to my musings, which has given me a life far beyond what I could have imagined 15 or 20 years ago. Perhaps, like my writing hero Richard Russell, I will still be writing to you when I'm 90. And you will still be reading.
Have a great week and don't forget, calories don't count on Thanksgiving!
Your getting his chef hat on analyst,
John Mauldin, Editor
Outside the Box
From Mark Skousen
A Tribute to Richard Russell
Richard Russell (1924-2015),legendary publisher of the Dow Theory Letters since 1958, passed away on Saturday, November 21 at the age of 91. Due to heart disease, he stopped speaking at investment conferences, but continued to write his daily commentary into his nineties. My friend Van Simmons and I visited him and his wife Faye at his home and gardens in La Jolla. When Mohammed can't come down from the mountain, you have to go up to the mountain.
In 2009, I arranged with John Maudin to put together a special "Fifty Years of Wall Street" book of his writings for his 50th anniversary celebration of his "Dow Theory Letters." The book also contained tributes from dozens of friends and fans over the years (see below). It was the last time I saw him. His insights will be missed. He was truly one of the founders of the newsletter business and one of the original gold bugs. We will dedicate a room to him at next year's FreedomFest.
He was famous for his technical system of the Dow theory that determined whether the stock market was in a bull market or a bear market, and his newsletter always had a box in each issue with either a bull or a bear in the box (his last issue had a "bear" in the box). His most famous quote, "In a bear market, the winner is he who loses the least," is one of my favorites and can be found in "The Maxims of Wall Street" (page 100).
Tributes to Richard Russell (2009)
Richard: You are my hero. I stand amazed at your ability to see through the fog of the markets so clearly for over 50 years, to maintain a calm and steady demeanor in the times of turbulence and to hold the hands of your legions of followers. You are a comforting presence in times of stress and a true friend to all of us who consume your wisdom. Thank you for all you have meant to so many over the years. And I hope one day to match your record of writing in what will soon be seven different decades. And I look forward to reading you and remaining your friend as you start your eighth in another ten years! Truly, life and health to you and Faye. — John Mauldin
Hail, fellow schoolmate! I have read and admired your work over more years than probably either of us can remember. You are original, serious, fun, illuminating, fascinating, stubborn, realistic, pioneering, and honest. That is only a partial list, but you will want to time left to read greetings from other admirers. Long may you wave, because we all need you. — Peter Bernstein
I cannot get enough of Richard Russell. I began reading him as an intern after my sophomore year of college and became hooked. I would sit at my computer watching the clock until his letter was posted. His letter is unique as well as personal. Thank you for everything you do and keep it up. –Steven Aldridge
Thank you, Richard, for all of your hard work. Please keep writing as long as you wish. In the meantime, keep training your son to fill in some day in the very distant future. Again — thank you Richard! –J Harrison Beal
As a long-time subscriber, I have been fortunate enough to learn from your thoughts not only about the market, but life in general. I especially appreciate the picture you sent me standing in front of a model B25 plane. My wife also reads your letter and we wish you well. – Myron Berkson
Every time I contemplate a move in the market, I pause first to listen in my head to Richard's warnings, advice and wisdom. I have never regretted decisions based on his influence. I have enjoyed just as much, his comments and anecdotes on non-financial matters, from politics to stories of the war. I am nearly as old as he is and I remain in awe of the effort I know it takes to talk to us every day. – Dr. Virginia Biddle
Dick, I remember visiting you in your apartment on Lexington Avenue in 1958 after your article inBarron's. We had a nice chat and I was very impressed. I have been a reader of Dow Theory Letters ever since and it has greatly influenced my investment career and results. Thank you very much. -Gene Brody
What a legacy! You have literally saved people financially as well as brought wisdom and cheer to their lives. You are terrific! – David Cantwell
We have never met, but I've been an admirer and, to some extent, imitator for many years. Before I begin writing, every morning, I read you to get the perspective of the "old timers" — people who really know what they are talking about. After all these years, I still don't really understand Dow Theory. As you say, the market can do what it wants. Even after you 'put the bear in the box' stocks can still go up! To me, Richard Russell's Dow Theory may not always work in theory, but works in practice. Your long experience at trying to read the "language of the market," has made you as fluent as anyone still alive. I rely on you to translate for me…to help me understand what is going on. I just hope you keep at it at least until I retire. — Bill Bonner
When I was 10 years old, my Dad insisted that I start reading Dow Theory Letters. The year was 1970. I didn't understand a word of it except for the stories in the Notes and Quotes section that kept me reading. I owe Richard an immeasurable debt for the knowledge he has giving about life and the markets. Thank you from me, my family and all of the people we passed your letter to over the years. Took a position in Gold in 2000 and am still riding the bull. Wha Hoooo! – David Carpenter
I first subscribed to Dick's letter in the 70's, and even today I can remember his observations. More than observations– genuine wisdom. I've never seen him miss a major turn of the market. Dick, I truly have the utmost professional, and personal, respect for you, and what you've accomplished. – Doug Casey
Loyal reader for more than 20 years. Richard, you have kept me out of serious trouble in the market over the years. And tipped me early to salting away some gold. I could never thank you enough. – Eric Ether
Richard, YOU sparked my financial life and got me thinking about how the world REALLY turns. I first discovered and subscribed to your letter in 1972, sold my house and bought gold and silver with the proceeds. Your advice strongly influenced my decision to buy silver at $1.72 per ounce and gold at $58.17 an ounce. You might remember that by 1974 you couldn't give a house away in San Diego, wage and price controls, and 18 ½ percent interest rates. Did you know what you were talking about back then? You bet you did! And, Richard, you still have what it takes! Congratulations for your unequaled perspicacity and longevity in this difficult business. May you continue to receive all that you rightfully deserve. –Robert Cederhal
I was passed to Russell's Letter by Martin Zweig when he quit. Best thing he did for me! – Ralph Condit
My husband, who died of melanoma in 1979, introduced me to Dow Theory Letters in 1970. I have been reading them since 1973. Richard Russell is like family to me. I reveled in each revelation of his life and character as he kept my financial mind stable and stimulated. I have not always done what he advised, but always took his advice under consideration. I love him. –Frederika Cornell
Thank you for the privilege to meet you in person, after having spent countless hours in the company of your thoughts. Thank you for making me aware of the wave and the idea as opposed to being knocked about by the ever-unpredictable gusts of air in the market. Thank you for the peace of mind that goes with contemplating value, rather than the anxiety of watching prices. Thank you for sharing wisdom rather than pushing a sales line. Thank you for the privilege to log on every evening at 11 pmin my home in Holland for a moment of refection and learning. Good Health and Good Luck. -Ton Coumans, Amsterdam, theNetherlands
The integrity, the experience, and the wisdom always shines through. - Adrian Day
Best interpreter of the Dow Theory who ever lived. Thanks for the money you have made for me including your 12/74 call of the end of the bear market. – Kenneth Dorking
First, I will be forever grateful to Julian Synder who quit publishing "International Moneyline" and got Richard Russell to take on his old subscribers! Richard Russell has saved my financial life, but more importantly than money, Richard has shared his personal life with me. What a wonderful, creative, and beautiful chronicle of this man's experiences during his extraordinary lifetime. – George Finley
About eight years ago on a vacation in Italy, we came across an interesting looking cactus. I remembered Richard's interest in cacti and so took a photograph and e-mailed it to him. He recognized the type of cactus right away and responded with the name of the type. I am a recently retired portfolio manager here in Canada and Richard's "top-out parade" in 1999 or 2000 alerted me to the impending market correction and saved my clients a great deal of money. – Deborah Frosst-McInnes
Across the electronic divide there are mental bridges that connect us all. Your words have often facilitated that bridging. I have sometimes disagreed with you, but have always enjoyed your words and they have always been great value. You are significant mortar in this vast collection of human bricks. A mere thanks is not enough… – Douglas Graham
I have learned more from Richard Russell, than I did from the combined group of teachers I had in school. Since 1991, I have rarely missed a word he has written. Of course it has influenced my own thinking and writing. I am eternally grateful for the knowledge and pure entertainment of his work! It has been a true blessing in my life! – Craig Griffin
My grandfather, a WWII veteran, was an original subscriber in the 60's until he passed away in 2003. My father has been a longtime subscriber and I started reading the Dow Theory Letters over his shoulder when I was working for him after college. I now have 3 kids and have been a subscriber for 10 years. My husband and I are probably the only ones in our circle of friends who read daily about the markets and most certainly the only ones who have owned physical gold since it was in the 200's. Thank you Mr. Russell! - Nancy Grimes
Cactus Stamps, and his great call on the start of the stock bull market in 1974, and his other on the great gold bull market in 2001. -Robert Hall
Richard has been very influential in my life. He pointed out to me the critical link between sound money and liberty. There's far more at stake here than just our bank accounts. - Michael Huebner
I am just one of his legions of fans. –Terry Hughes
Richard is the father I never had. The shining light in a dark night. May his work live on forever. – Edward Hummel
A subscriber since 1958. Thanks for making several million dollars over a span of 51 years. We Love You.–Gordon Jenkins
I have followed Richard for 30 years. His consistency, perception, intuition, humor and humanity have been a daily privilege to experience. – Tyler Jenks
I'm 54 years old and have been reading Richard for about 10 years now. Richard has become my mentor and my adopted financial father figure – since my own dad (also a WWII vet and B17 tail gunner) did not teach me about markets and finance. Richard has also passed down some valuable life-lessons that I've tried to incorporate into my own life. I love his personal writing style and you really get the feeling he cares about his subscribers. Thanks Richard! - Chris Kokinakes
Have been a subscriber since 1980 to the Dow Theory Letters (except for one 6 month break in the late 80s). My dad was flight engineer/top gunner on B-25 Mitchel in WW2 and so I shared the war stories/comments with my dad (who told me to correct Mr. Russell that the B-25 engines were "Wright Radials" not "Pratt & Witneys"). Prior to receiving the daily DTL by email, I treasured each biweekly hard copy of the DTL and when it came in the mail I would carefully put it in my back pants pocket and save it to read in the most serene or exotic locale I was going to be at in the next couple days. I've read the DTL from the bottom of the Grand Canyon to the top of the Swiss Alps, on planes, trains, helicopters and even a submarine! - Richard Lane
Read Richards letter every day he posts it. Bless his heart, may he live to be as old as he wishes. – James Langell
We've never met, but he's almost a friend, after reading him for so many years. Not many could achieve this with subscribers.-Frederick Lehmann
You have been an inspiration and financial mentor for whom my family and I will be forever grateful. – Terrance Macho
Mr. Russell's newsletter has made fortunes for me and my company, and his writing has always entertained and informed. – Steve Mathews
When I started Deliberations in 1972, Richard often used my charts and quoted my work to help "put me on the map" as he did unselfishly for many new letters. I'm also a happy user of EDTA Chelation with great success in part due to his ongoing promotion of it. Haven't seen him in many years, and relish this opportunity to say thank you to a great guy. – Ian McAvity
Was introduced to the remarkable market analysis of Richard Russell many years ago by Kennedy Gammage and his Richland Report. –Sherman McClellan
How I appreciate all the passion, wit, and brilliance of this wonderful man. –Ruth Neuman
For quite a few years now I've had the pleasure of reading your pieces, first bimonthly and then daily, and absorbing the wisdom contained in your writings. You have enriched my life beyond measure, and for reasons beyond financial enrichment, as valuable as your advice has been in that regard. For all of this I thank you so much! Warmest regards from a loyal and devoted reader. -David Nicoli
Richard's unique perspective on the markets is greatly appreciated, but what makes him stand out head and shoulders above the crowd is his integrity and ability to be frank and forthright. –Leonard Oppenheim
I encountered Richard's writings a few years ago and pretty much immediately signed up to subscribe. Not only does his writing combine experience with perspicacity, his work exudes a humanity that is humbling and inspiring. We are lucky indeed to have his voice at this as we confront the vicissitudes of fortune. Thank you for your great service. – Xavier Porterfield
He teaches difficult concepts with enviable lucidity — a great teacher. -Mike Roizen
He taught me the meaning of the word greenspan – Jeffrey Schwartz
I have enjoyed reading Dow Theory Letters since my early days as a young private banker in La Jolla. I was introduced to the letters by a client and, from them, fairly quickly came to realize that the housing market then was overbought. We sold our first home in 1990, after thirteen months of working nights and weekends on that house and after many tears from Mrs. Shinsky when the prospect of selling was raised. She fairly quickly concurred after viewing the supporting evidence (…what a blessing she is!). Because of that decision, we were able to remain on the sidelines until the market settled. We weathered a very difficult environment and remained flexible to other opportunities that have served our family well. We are forever grateful for the "pearls of wisdom" harvested from Mr. Russell's letters. We pray for him to receive joy from the knowledge that his writings have given so much peace, and relief from anxiety, to those who have read them and acted upon them. – Stephen Shinsky
We first began reading the Dow Theory Letters in 1975. So when we met Richard Russell at a conference in the Bahamas in 1978, when he was a speaker and we were attendees, we were honored to talk to the exceptional market writer we admired so much. Over the last 30 years we've been proud to be his friend, and we will forever be grateful for his ongoing support. Richard has always been our favorite writer and to this day we look forward to reading his daily thoughts. We love Richard and wish him the best in health, wealth, happiness…well, in everything life has to offer for many years to come –MaryAnne and Pamela Aden
I have been reading Richard for around 2 years. He is as good as they get and has truly helped me protect myself and my Mother and Father. Dad is 82 and Mom is 72. Due to Richard, I was able to convince them to sell completely out of the stock market inApril 08 and put them in cash and gold. I cannot imagine where I would be or worse yet, where they would be had we not made that move for them. They were heavy in Blue Chips and Berkshire. THANK YOU FOR ALL YOUR INSIGHT. I wait to ready your Latest Remark every day. - Christopher Snell
You always keep me looking at the big picture. I started out reading your analysis six years ago after I graduated from college. Your confidence in yourself is contagious. I become more confident in my trading with every letter you write. You've taught me to rely on myself and no one else; especially the government! Thank you. -Dean Somes
I've been reading Richard's The Dow Theory Lettersfor almost five years. Each day I eagerly look forward to reading Russell's Remarks to better understand what the "language of the markets" is saying; his daily remarks provide me with much emotional and investing support in navigating through the troubled waters of investing, particularly today. I've enjoyed his many anecdotes about his WWII military service, his family, his views on politics and economics and what he has learned about life. I get a big kick about the way he deals with irate readers who don't agree with his views on politics and religion. Richard, thanks for your service, your humor, your informative and entertaining writing, and your wisdom. May you live to be over 100, as I know you want to know how things will work out! -Ralph Spencer, Jr
I want to take this opportunity to thank you again for encouragement and support in helping me establish and grow my own business. Many of our current subscribers first heard about Decision Point from Richard Russell. My sincerest gratitude and best wishes. -Carl Swenlin
An "ALL-TIME CLASSIC" guy. Have read, enjoyed and profited from his investment advice for almost 40 years as a Smith Barney broker. –John Tevenan
My thanks to Richard for the endorsement that appears on the back cover of my book. -Albert Thomas
Long-time reader. So long ago that I don't know if his thoughts are mine or my thoughts are his. -Jon Vanderwood
12 years constant reading. –Tryon Williams
Richard, thanks to you and the Dow Theory Letters, our family is financially secure today. We listened and bought gold and silver too. There is no way we can ever repay you for what you have given us. Long life to you, Richard Russell! –Christine Wood
I worked for Richard's CPA in 1978, and have been following him ever since. I have benefited from his advice, and enjoyed his non-financial comments as well. I am looking forward to seeing him again — the last time was when I visited him in the hospital after his heart surgery, many years ago! –Charlie La Nasa
Was not a regular reader of Richard's, but am fully aware of his contribution to the investment community as well as San Diego. –Matthew Pavich
I remember your awesome call at the end of 1974 when everyone was scared to death…you called the bottom of the greatest stock market bear in history. People forget that the average stock on the NYSE was down 85%…this was masked by the Dow and S&P. There was blood in the streets. A few weeks before that Doug Casey and I both joke about how we sold out at the exact bottom since we were so new to the game. You have been a great force for good in a world with plenty of wrongs. You are credit to your profession and you make us all very proud. —Ken Gerbino
There are few people on this earth from who I have learned as much as I have from Richard over the years – I should say over the decades. A friend brought his newsletter to my attention in October 1974. I still remember it well because Richard was calling a bottom in the stock market, which seemed outlandish at the time. But in fact time proved that it was a brilliant call, and just one of many made by Richard. I know of no one who has been as consistently right about the market as Richard. Please wish him well for me. – James Turk
We enjoy your daily comments and wish you all the best. My father served in the army in the pacific during WWII and I served 23 years in the Navy as a pilot. Your stories of duty in the European area are excellent insights to the vast majority of younger individuals who know nothing of the sacrifices you and my dad made for this country. Thank you for all you do and keep on working as long as you enjoy it. –Angelo and Duke Brunelli
What an amazing record of accurate calls and solid advice Richard Russell has compiled for the past 50 years. He has been an inspiration to every newsletter writer and publisher I know. I'm delighted to join the legion of happy subscribers who are honoring himtonight. — W.W. "Chip" Wood
Richard Russell has the great distinction of being a legend in his own time for over 50 years. He has provided consistently sage advice for his many loyal clients, avoiding the fads and the hype of the day and concentrating on helping his clients with the difficult task of building wealth slowly and surely over time. Always level-headed, Richard imparts worldly wisdom and humanity to his readers in addition to his always thoughtful, disciplined and provocative investment advice. — Tony Boeckh, President, Boeckh Investments & Former Owner & Editor-in-Chief of The Bank Credit Analyst.
Richard, I started reading your reports I was a teenager over 35 years ago. I have much respect for what you've done for me as a young person learning the market in the 60's when technical chart reading was considered at best voodoo. You have always been most gracious with your time whenever I phoned to get your perspective on market trends or chart reading. You have been an inspiration for many of my companies and helped me launch the Gold Report by providing me your insights into the markets and life. Your generosity was one of many influences for me to dedicate all profits from my winery Lookout Ridge to buying wheelchairs for needy individuals with mobility challenges world wide. — Gordon L Holmes
About Mark Skousen
Mark Skousen is a professional economist, university professor, best-selling author, editor of the award-winning Forecasts & Strategies financial newsletter, and producer of FreedomFest, the largest annual gathering of free minds about liberty and freedom in the world. Skousen has been married to wife Jo Ann for 42 years, and has five children and five grandchildren.
From Chuck Butler, Daily Pfennig
I do have some very sad news to tell you to start the day today. The Great Richard Russell, the granddaddy of newsletter writers, died yesterday.. He was 91. I was lucky enough to attend Richard's 85th birthday party in San Diego along with so many newsletter writers, that were there to honor the man that began writing his Dow Theory letter in 1958. We've lost a voice, folks.. A voice that was not influenced by the Gov't., a voice that always said what was on his mind regarding the markets, and a voice that influenced my way of thinking through the years. RIP Richard Russell.
From Grant Williams
Daria,

I am in San Francisco and I just heard of the terribly sad passing of your father.

I wanted to send you and the rest of your family my deepest condolences.

Your father touched an enormous number of lives and made all of them richer for his part in them and he will be sorely missed by people all around the globe - many of whom have never met him.

That is quite a testament to his legacy and I hope will be of some comfort to you all in the days and weeks to come.

I sadly never had the chance to meet your father but I count myself amongst the many thousands who felt they knew him and I appreciated greatly the wisdom he shared with me even though it was imparted from afar.

My thoughts are with you all.

Sincerely

Grant
Letter to Friends
Dear Friends,
It is with great sadness that I report the passing of Richard Lion Russell on Saturday, November 21. Richard had gone to the hospital a week earlier with abdominal pain. He was diagnosed with blood clots in the leg and lungs and other untreatable ailments, but was able to return home as he wished under hospice care. He spent his last days surrounded by his family and visited by close friends.
Richard had struggled for years with a terrible fear of dying, and held on for many days. We had a remarkable family bonding experience as we held a vigil at his bedside. We had a lot of time together to express our great love to him, speak to him from our hearts, both individually and collectively, and do a lot of crying and loving touch. We played soothing music and burned his favorite incense. He was not able to talk for the last few days but would respond by a look or a squeeze of the hand. I and others tried to clear any pain or judgments between us with divine forgiveness. We knew that Richard forgave us; he was such a forgiving man.
His children Daria, Betsy, Ryan and Lauren were there, plus spouses Mike and Taylor, second wife Paula, and grandsons Nick and Jake. His other grandchildren Duke, Vinnie and Nina were out of the country, but communicated by letter and phone. His first wife, Connie, had been living with him, and checked on him frequently. Richard was visited by former wife Faye and a number of close friends. Many others, including his beloved sister Kate, communicated by phone and text.
His caretakers, Edith, Robin, Sharon and Monica were heroically devoted to him. We have such admiration for their professional and nurturing care. He was not an easy man to care for or even to be around, as a rather controlling person who issued requests nonstop. However they cared for him with infinite patience, good humor and affection for many years.
Richard wrote for Dow Theory Letters almost every day of his adult life, mailing the letter out faithfully every ten days to three weeks beginning in 1958. In 1991 Dow Theory Letters began publishing online, which allowed Richard to write daily. This he did until about a week before his passing. Dow Theory Letters was the longest investment letter in the industry continuously written by the same person.
Richard had a great love for and devotion to his subscribers, and shared his personal journey with them. He was always intensely interested in psychology, emotional health and the brain, and participated in psychotherapy from early adulthood.
Richard's life took a spiritual turn after the end of his third marriage. He became obsessed with the work of Louise Hay, and listened to many of her CDs over and over. "Loving oneself" became a topic of great interest for him. Then his attention turned to Emmet Fox, a great spiritual teacher from the period of his youth. He read many of Emmet Fox's books, and Emmet Fox's Golden Keys to Successful Living by Herman Wolhorn became his bible.
As he grew older, Richard's World War II service became increasingly important to him. He wrote memorable stories about his war experiences that many subscribers loved, and at times Richard enjoyed being wheeled around La Jolla wearing his World War II Veteran hat, and receiving thanks for his service from many that he passed.
To end this account, Ryan's wife Taylor has a friend, April, who is a psychic and medium. Richard met her a year ago, and they became close friends who talked on the phone frequently. A week before his death, April reported that Richard and Faye's guardian angels were working together to prepare for his passing.
On the morning of his transition, April reported that Richard had been "between worlds" for several days, and had been spending time with her, soul traveling and checking things out in preparation for his passing. He told her that he was afraid of "being lost in the ghost house." We didn't know what that meant, although we have read that some souls have such a hard time giving up their earthly attachments that they become ghosts.
April then reported that she went to a gathering of spiritualists. A woman she did not know said to her, "You have a man with you who is between worlds." April replied that she knew this, and he had been with her for some time. The other woman said, "He says he is afraid of being lost in a ghost house." Yes, this happened in the real world, with no prior conversation between them.
We all prayed for Richard to have a peaceful passing. We are confident that all the spiritual work he has done in the last few years, plus his brave and labored passing, have helped him to avoid the fate he apparently feared, and have a joyful transition to the world of love and peace of mind that he so diligently sought, and endeavored to share with his beloved family, friends and subscribers.
Obituary
Richard Lion Russell, 91, of La Jolla, California, passed away on November 21, 2015 from natural causes at his home, surrounded by his family. Russell was founder and publisher of Dow Theory Letters. To his last day he continued to write his daily opinions and analyses on the stock market. He never skipped his scheduled letter, and after moving to a digital format in 1991, he began writing every market day. His analysis was based on the Dow Theory, which he discovered in the stacks of the NY Public Library in 1958. Russell's Dow Theory Letters has been the oldest service continuously written by one person in the financial advisory business.
Russell gained wide recognition via a series of over 30 Dow Theory and technical articles that he wrote for Barron's during the late 1950s through the 1990s. Through Barron's and via word of mouth, he gained a wide international following. Russell was the first (in 1960) to recommend gold stocks. He called the top of the 1949-66 bull market. And almost to the day he called the bottom of the great 1972-74 bear market, and the beginning of the great bull market which started in December 1974. He was the first of the original "gold bugs" of the 1960s. It could be said that gold was Richard's armor, his protection against the world, and he always recommended that his subscribers have a solid position in the metal.
Russell has been quoted in such publications as Bloomberg Magazine, Barron's, Time, Newsweek, Money, the Wall Street Journal, the New York Times, Reuters and others. His subscribers hail from all 50 states and countries all over the world. In his 57 years of writing, he has absorbed several other advisory services, including Julian Snyder's International Moneyline, and the Zweig Forecast. From Peter Brimelow in MarketWatch (8/6/07): "According to the Hulbert Financial Digest, Russell is tied for top place as a market timer on a risk-adjusted basis since 1980."
A native New Yorker, born in 1924, Russell has lived through depressions and booms, through war and peace. He was educated at Rutgers and received his BA at New York University. He flew as a combat bombardier on B-25 Mitchell Bombers with the 12th Air Force during World War II. His children say that the stock market was a living, breathing member of the family. It kept him obsessed and was his pulse, his reason for living. Russell and his family moved to San Diego in 1961 and in 1967 to La Jolla. He is survived by five children: Daria Russell Doering, Nicole Russell, Betsy Russell, Ryan Russell and Lauren Bedford Russell; five grandchildren: Nicholas Doering, Jake Doering, Nina Doering, Duke Van Patten, and Vincent Van Patten, Jr. Also three ex-wives, Constance Lerner Russell, Paula Bedford Hauer, and Faye Hunter. His sister Kate Russell Bobker of Greenwich, Ct. survives him as well.
Richard was a perpetual collector; he loved cacti as they were the only things that would grow year round in his New York home. They were one of the reasons he came to Southern California. He loved dogs, ranging from English Mastiffs to Standard French poodles. His never-ending quest for self-improvement and psychological understanding continued to his dying day.
Dow Theory Letters will continue to be written and published by Richard Russell's team of analysts at www.dowtheoryletters.com.

Members of the press may contact Dow Theory Letters at staff@dowtheoryletters.com
Please post tributes or reminisces on Richard's memorial website at Richard-Lion-Russell.forevermissed.com
In lieu of flowers, Richard would ask that donations be made to the Autism Society (autism-society.org) and the National Multiple Sclerosis Society (nationalmssociety.org).