Maria "Ma" Lombardo
77 years old
Date of birth: Aug 5, 1938
Place of birth:
Forza D'agro, Sicily, Italy
Date of passing: Nov 28, 2015
Place of passing:
NEW BRUNSWICK, New Jersey, United States
| | | |
| --- | --- | --- |
| | I have fought the good fight, I have finished the race, I have kept the faith. From now on the crown of righteousness is laid up for me, which the Lord, the righteous judge, will award to me on that day—and not only to me, but to all who crave His appeari | |
Maria Lombardo, My Mom which was called home a year ago today, on Saturday November 28, 2015, at 3:40AM, a very,very, extremely sad day for all who knew & loved her but i know God has a plan for all of us and i know God will reunite me with Mamma again like we were once.. Missing You Mamma always..never once have i went a day without saying her name Ma, or a tear falling or thinking of you since that last day with you here on Earth. Loving you always Ma....Until Again Ma...
Maria Lombardo

08/05/1938 - 11/28/2015

My Beautiful Children ,It's my first anniversary in Heaven. A year ago today, the angels came along. They took me so gently, they handled me with care. As I closed my eyes, to rest at last, a warm feeling flooded my soul. The smile you seen upon my face, when you looked at me~ It was pure joy, that you did see, when I parted from this world~ I heard every word you said to me, and I knew every time you were there~ But when I seen the Angels appear, and they released me from my pain~ A smile upon my face you seen, was absolutely there. They took me home, to God's Throne. I now live where the Angels tread. And God's Kingdom is so beautiful. nothing but happiness, and a light of love is all around. The beauty is so perfect, all made by God's loving hands. Please don't be angry at God's plan, for he set me free, when he picked me. No more pain, fears, nor tears. I'm home, I'm happy, and I'm free. Please don't be so sad my dear. I know you miss me very much, the load you carry is very tough. The tears you shed, so many over me. But you need to know that I'm okay, I'm happy & I'm free. It's time to carry on my dear, and live your life with happiness. God will help you through your pain, if you stay loyal while you remain. I know your journey in grief is tough, but for you to heal, this is a must. I'll always love you, and I'll linger near to help you through this earthly land. Someday we'll be together again, but for now my dear you must go on. And when your time on earth is up, an Angel, I will send for you. To swoop you up and deliver you to me. "YES" Someday together we'll always be. Love Always Mamma

Love Always Mamma..(Published in Home News Tribune on Nov. 28, 2016). ALWAYS & FOREVER MA...UNTIL AGAIN


John 11;
The Death of Lazarus
1At this time a man named Lazarus was sick. He lived in Bethany, the village of Mary and her sister Martha. 2(Mary, whose brother Lazarus was sick, was later to anoint the Lord with perfume and wipe His feet with her hair.) 3So the sisters sent word to Jesus, "Lord, the one You love is sick."
4When Jesus heard this, He said, "This sickness will not end in death. No, it is for the glory of God, so that the Son of God may be glorified through it."
5Now Jesus loved Martha and her sister and Lazarus. 6Yet when He heard that Lazarus was sick, He stayed where He was for two days. 7Finally, He said to the disciples, "Let us go back to Judea."
8"Rabbi," they replied, "the Jews just tried to stone You, and You are going back there?"
9Jesus answered, "Are there not twelve hours of daylight? If anyone walks in the daytime, he will not stumble, because he sees by the light of this world. 10But if anyone walks at night, he will stumble, because he has no light."
11After He had said this, He told them, "Our friend Lazarus has fallen asleep, but I am going there to wake him up."
12His disciples said, "Lord, if he is sleeping, he will get better." 13They thought that Jesus was talking about actual sleep, but He was speaking about the death of Lazarus.
14So Jesus told them plainly, "Lazarus is dead, 15and for your sake I am glad I was not there, so that you may believe. But let us go to him."
16Then Thomas called Didymus said to his fellow disciples, "Let us also go, so that we may die with Him."
Jesus Comforts Martha and Mary
17When Jesus arrived, He found that Lazarus had already spent four days in the tomb. 18Now Bethany was near Jerusalem, a little less than two milesa away, 19and many of the Jews had come to Martha and Mary to console them in the loss of their brother. 20So when Martha heard that Jesus was coming, she went out to meet Him; but Mary stayed at home.
21Martha said to Jesus, "Lord, if You had been here, my brother would not have died. 22But even now I know that God will give You whatever You ask Him."
23"Your brother will rise again," Jesus told her.
24Martha replied, "I know he will rise again in the resurrection at the last day."
25Jesus said to her, "I am the resurrection and the life. He who believes in Me will live, even though he dies. 26And everyone who lives and believes in Me will never die. Do you believe this?"
27"Yes, Lord," she answered, "I believe that You are the Christ, the Son of God, who was to come into the world."
28After Martha had said this, she went back and called her sister Mary aside to tell her, "The Teacher is here and is asking for you." 29When Mary heard this, she got up quickly and went to Him.
30Now Jesus had not yet entered the village, but was still at the place where Martha had met Him. 31When the Jews who were in the house consoling Mary saw how quickly she got up and went out, they followed her, supposing she was going to the tomb to mourn there. 32When Mary came to Jesus and saw Him, she fell at His feet and said, "Lord, if You had been here, my brother would not have died."
33When Jesus saw her weeping, and the Jews who had come with her also weeping, He was deeply moved in spiritb and troubled. 34"Where have you laid him?" He asked.
"Come and see, Lord," they answered.
35Jesus wept.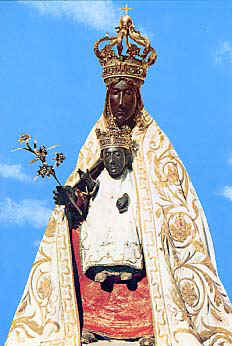 "November 28 ,2016 will be a year without Mamma but also a year closer to

Mamma... Since that sad day, when one we loved was called away.

God took her home—It was His will: Within our hearts she liveth still."
"Momma,

Here at work, and it hit me, you came to mind and I just stopped working and thought about you. I see the beautiful pictures Theresa put up of you when you came to Arizona and watched me marry someone who I know you would approve of and when I first met Andrea you know what I told her? My Mother would Love you!

Thank you, Momma for letting me stay at your house when I came back to NJ. All those morning breakfasts you used to make me, ah those fried eggs and that Italian toasted bread, mmmm good. The dinners (Pasta and Cecici, Pasta and Brocolli) and oh, how can I forget the BBQ in the back, just sat and talked about everything and everyone, lol Good times Ma!

I just wanted to say hi and tell you I am getting by with the Grace of God. It was so good to see your pictures and put a smile on my face knowing that I am so proud to have called you Momma and you and Pappa will always be my heros!

Love You Ma!

Peter"
"Momma,

You will forever be with us and
show us your undying love
Unforgotten angel from above.

An Angel with graceful wings
has taught us as a family
many things.

You are known as a mother, a grandma, a great grandma, and a friend.

Momma, you will forever be in our hearts and so much more!
For I know I will see your beautiful face and smile again, for our loving God tells us so; soon we'll be hand and hand for this is not the end.

Love,

Peter"
"Momma,

How i need you right now. You always gave me the right advice even when I didn't want it; I could really use it right now...

I miss you so much and today is one of those more days as I sit in front of the computer and watching what your Daughter, Theresa created in memory of you.

I ask you to please watch over me and keep me safe Momma.

I love you.. I will see you soon...And for the rest of my Life I will search for moments full of you.

Loving you always and Forever Momma!

Your Son,
Peter"
Invite your family and friends
to visit this memorial:
Subscribe to receive e-mail notifications when others contribute to this memorial.
Have a suggestion for us?