Maria "Ma" Lombardo
77 years old
Date of birth: Aug 5, 1938
Place of birth:
Forza D'agro, Sicily, Italy
Date of passing: Nov 28, 2015
Place of passing:
NEW BRUNSWICK, New Jersey, United States
| | | |
| --- | --- | --- |
| | Our brains are seventy-year clocks. The Angel of Life winds them up once for all, then closes the case, and gives the key into the hand of the Angel of the Resurrection. Oliver Wendell Holmes, Sr. | |
This Memorial Website Was Created In Memory Of Our Loved One, Maria Lombardo, 77, Born On August 5, 1938 And Passed Away On November 28, 2015 at 3:40am. We Will Remember Her Forever. Love You Ma Always & Can't Wait To Be Reunited With You Again And Never Be Apart My Baby...Love Theresa
Maria Lombardo
In Memoriam Condolences
Remembering You

On Your First Birthday In Heaven

Maria Lombardo

Happy Birthday Ma! Today you would have been 78 years young.

It's hard to believe that it has been only 9 months since you left us and even harder not to pick up the phone to call you and wish you a happy birthday. But today, I celebrate your life and the memories that you have created for me. To remember your laughter as we chatted about various things from the weather, to your grandchildren, to what was going on in my life. Listening to you speak in half English and half Sicilian to me. (something that I really miss hearing) Wishing that I could hear your voice and laugh once more, for only just a minute. We used to talk for hours on end about just anything and nothing. I miss watching my boy's Paulie & Dominick talk to you, knowing that they sometimes had to ask me what you were saying. They would smile at me and shrug their shoulders, but just kept talking to you, telling you that they loved you.

I remember visiting you in the hospital, spending days and evenings with you. Some times we would talk, some times we would just be quiet in our own thoughts. But every night before I left the hospital, I told you I loved you and that I'd see you the next day. I remember the night I saw you (as I had to go home) that you turned to me and grabbed my hand and pulling me towards you so you can hug me and you hugged me so tight as letting me know that you were leaving and saying goodbye for the last time, and the nurse on that night said, "we know who her favorite is" because you grabbed me and wouldn't let go, i always think of that big hug you gave for the last time and it hurts me so bad that I left that night with a heavy heart. That night, that moment, is something that I will always remember. No words can ever express that feelings that I felt. As I looked back, I know you were saying "good-bye" to me, even though you never really said the words. It is something I will cherish all my life.

So today, Ma, I want to wish you A Very Happy First Birthday In Heaven and to remember you as you were - strong, brave, loving & special Mamma to all of us

You may be gone from this physical earth, but you live within me every day, every moment, every second. Until I'm back In Your Arms Where I began.

Happy Birthday, Mamma

We love & Miss You Mamma & Nonna

From Daughter Theresa, Paul , Paulie & Dominick Published in Home News Tribune on Aug. 5, 2016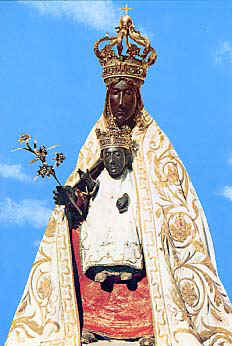 "Momma,

Here at work, and it hit me, you came to mind and I just stopped working and thought about you. I see the beautiful pictures Theresa put up of you when you came to Arizona and watched me marry someone who I know you would approve of and when I first met Andrea you know what I told her? My Mother would Love you!

Thank you, Momma for letting me stay at your house when I came back to NJ. All those morning breakfasts you used to make me, ah those fried eggs and that Italian toasted bread, mmmm good. The dinners (Pasta and Cecici, Pasta and Brocolli) and oh, how can I forget the BBQ in the back, just sat and talked about everything and everyone, lol Good times Ma!

I just wanted to say hi and tell you I am getting by with the Grace of God. It was so good to see your pictures and put a smile on my face knowing that I am so proud to have called you Momma and you and Pappa will always be my heros!

Love You Ma!

Peter"
"Momma,

You will forever be with us and
show us your undying love
Unforgotten angel from above.

An Angel with graceful wings
has taught us as a family
many things.

You are known as a mother, a grandma, a great grandma, and a friend.

Momma, you will forever be in our hearts and so much more!
For I know I will see your beautiful face and smile again, for our loving God tells us so; soon we'll be hand and hand for this is not the end.

Love,

Peter"
"Momma,

How i need you right now. You always gave me the right advice even when I didn't want it; I could really use it right now...

I miss you so much and today is one of those more days as I sit in front of the computer and watching what your Daughter, Theresa created in memory of you.

I ask you to please watch over me and keep me safe Momma.

I love you.. I will see you soon...And for the rest of my Life I will search for moments full of you.

Loving you always and Forever Momma!

Your Son,
Peter"
Invite your family and friends
to visit this memorial:
Subscribe to receive e-mail notifications when others contribute to this memorial.
Have a suggestion for us?